Blu's Designs
---

Hey, I'm blu, and I like to make pretty things - mainly screenshots and housing design in xiv! Be it for yourself, for an event, or even for a venue - I'm happy to be of service with either photography or housing builds!I'm active on both the Crystal and Primal data centers.
Screenshots
---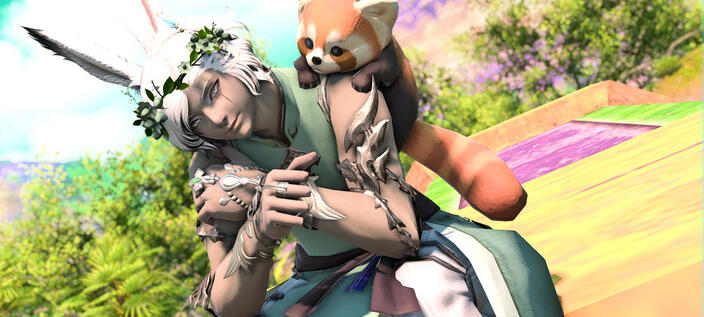 I'm willing to do a variety of screenshots, from solo shots to group photos, and candid shots for events or venues, as well as housing/venue shots.Any mods that you provide as well as character data will be deleted upon completion of commission once screenshots have been passed along and payment received.My base mods include bodies for male and female, as well as upgraded eye textures and a catchlight.I do not typically do studio style photoshoots (having someone sitting in front of me while I do them) if I can avoid it as I can be slow for custom posing! I can do so upon request, however understand that these will most likely be casual screenshots with more basic posing and no special mods.For examples of various types of screenshots please see the links down at the bottom!1 Fantasy shots typically take a while, as well as a good deal of set-up. These aren't shots that will be done in a single day. These are generally a lot more free-form than the others, however are also my favorites by far.2 I'll do nsfw images, however there is an additional cost - expect a base of 100k added to any package. Specifics will be discussed prior.3 I will do custom poses, however they take extra time, and there is a limit of two characters for a custom pose. Once complete the pose is yours unless you say that it can be released publicly. I ask that you do not upload anywhere publicly, and you do not claim it as your own.
Will do
---
• casual• combat/battle• couples / groups• fantasy 1• nsfw 2• housing• studio sessions• custom poses 3• references/portraits• free-form
Housing Designs
---

I'm happy to do housing for personal, venues, event set-ups, free companies, or whatever you need. My main style tends to lean heavily into Hingan/Eastern, however I'm happy to work with just about any style.References are heavily appreciated, especially if you're wanting something specific.Prices listed do not include cost of housing items. The choice to either provide a lump sum for me to work with towards housing items, or to purchase/craft them as needed is up to you and can be discussed before I start anything. I will always ask before buying a high priced item (generally anything above 120k).You can expect a build to take approximately a week depending on whether you choose to supply a lump sum towards housing items or to purchase them as needed.Once the build is complete and agreed upon, areas will not be re-done. I don't mind coming by to do touch ups in the future if something 'breaks' or needs tweaking.You can expect constant communication throughout - I will generally do a bare-bones layout and ask for you to give input there before I go any further with the build so as to prevent having to completely re-do something.For worlds I do not have an existing character on, you will need to allow for an extra day for me to create and level a new character as well as unlock item dying.
I will only take on one housing commission at a time. I'm alright to have a small wait list, however understand that it may take some time to get to each person dependent upon schedule.All designs and prices will be agreed upon before I am added to your residence.I will not leave a character in a free company after completing a build, nor will I create a room in the free company.I cannot do apartments or free company rooms. I can offer input and consultation, however.
For now, pricing for Gpose can be found at venues I work through, or by agreeing to a price between us at the time of the commission. I'll write up proper pricing at some point, I promise.Similar applies to housing, minus the working through venues aspect. We'll set a price before I start any work on the house at the time of the commission.
Extra information
---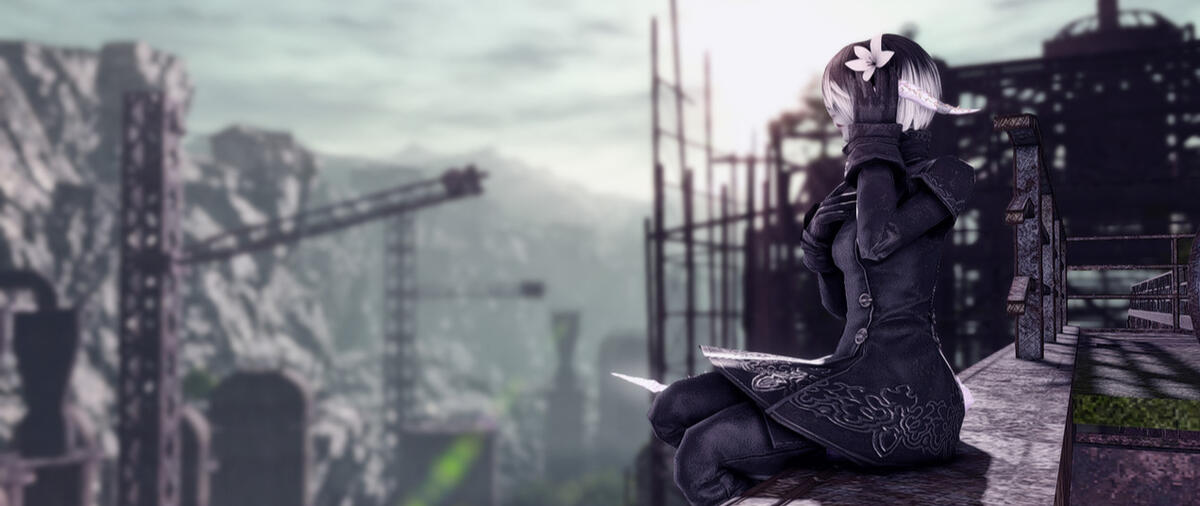 Hey there, I'm Blu. I suppose just a few last things regarding everything on the carrd.My main method for communication is Discord - the final products for all screenshots will be given in a gallery through there, agreements on housing will be handled there, as well as screenshots of confirmation of payment.Chances are, if you're seeing this carrd you either found it through a discord server I'm in or a friend passed it along! Please get my discord information through those means at this time.Thanks for reading through this all! If you have any extra questions, please reach out and I'll do my best to answer.